Story and Photos by Denny Elimon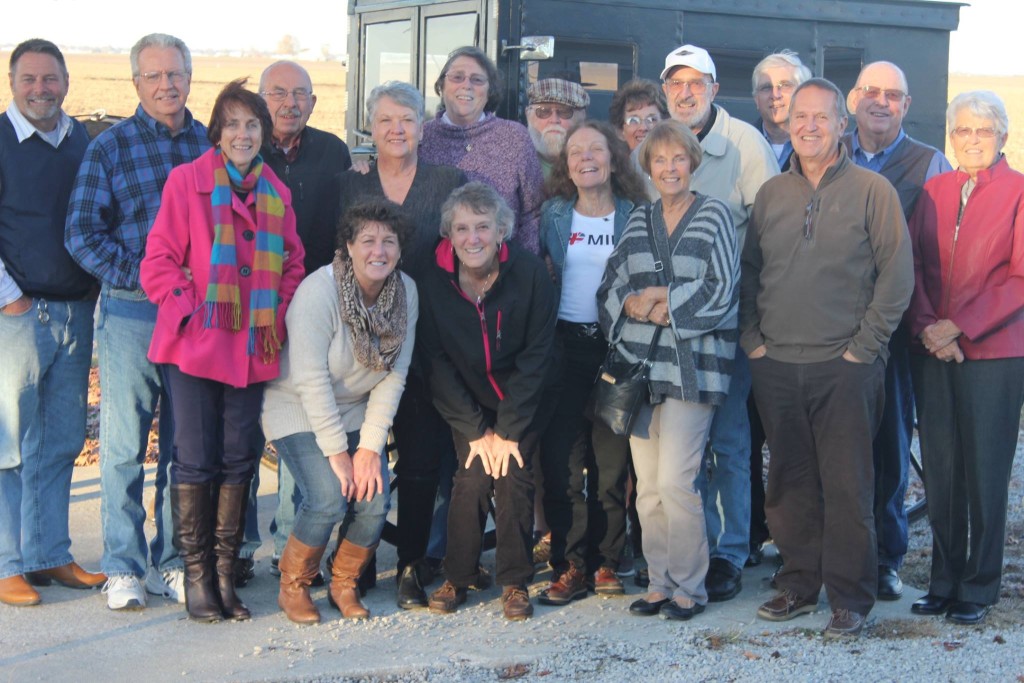 Illinois Flat Land British Car Club members enjoyed an Amish dinner, along with a visit in the Amish home of Marven & Sarah Helmuth. The Helmuth's welcomed everyone and invited them to feel free to enjoy a buggy ride and announced that any questions they wished to ask regarding their faith & life style would be answered.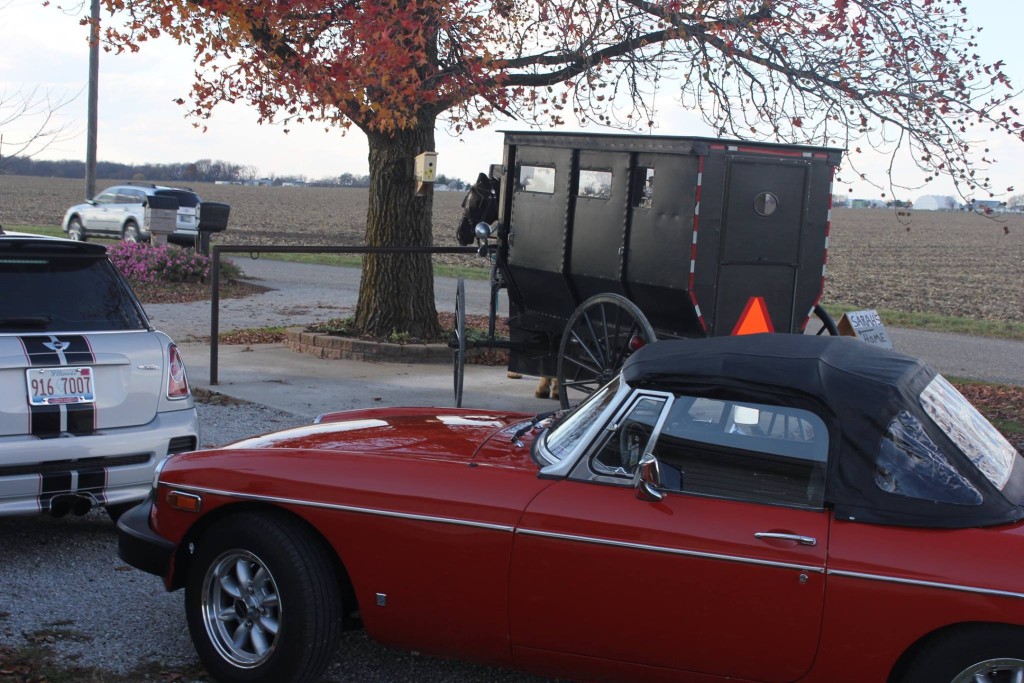 Members relaxed in the home as others enjoyed a true one horsepower buggy ride with Marven and his horse Peggy.  Each ride allowed Marven the opportunity to get to know club members.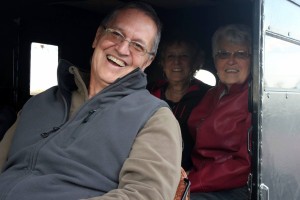 Sarah Helmuth whose work day starts at 03:00 a.m. six days a week and 04:00 a.m. Sunday ending daily at 09:00p.m had prepared a meal in true home cooked Amish fashion. The meal featured salads, real mashed potatoes, meatloaf balls, Amish made noodles, baked Amish chicken breast, vegetable, fresh made bread complete with apple & peanut butter-each offering passed family style with everyone encouraged to enjoy as they would be passed several times.  After the main course diners were offered apple pie, chocolate pie, or coconut pie each freshly baked-once again diners were informed to enjoy one or all. Drinks were offered such as fresh coffee and ice tea. Each meal serving was exceptionally prepared and a true dining experience by propane lighting.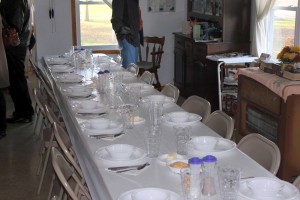 During and after the meal Marven Helmuth encouraged guest to ask their questions and offered insight into the Amish beliefs and history. The Helmuth family hosting the dinner was then introduced with a comment that the very youngest member granddaughters, observed driving a small pony driven buggy, were being entertained by the buggy baby sitter.
The Helmuth family was thanked for providing the club with the Amish family sharing opportunity. Sarah informed everyone that she had salad dressings, fresh bread, apple butter, noodles, and other items available for sale, many members made purchases.
Club members departed with the escort of numerous buggies battery power lighted in route to the local community center. Participants announced a desire to consider scheduling another dinner in years to come.