Scott and David, Welcome to the Illinois Flat Land British Car Club!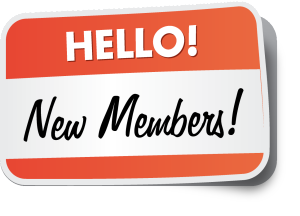 We are delighted that you have joined us and trust that the benefits of membership will exceed your expectations.  We have entered your contact information into our Event and Natter 'n Noggin databases so that you'll receive reminders for ALL of our activities.
Our representatives are receptive to new ideas and will be happy to
hear from you.  Don't hesitate to write!
GET TO KNOW OUR NEWEST MEMBERS!
SCOTT WHITMAN
I am a 26 year old ISU graduate living in Bloomington. I am the band director for Roanoke-Benson School district and teach 4th-12th graders. I have inherited my grandmothers 1967 MGB roadster and really enjoy driving it around town. I brought it to this year's British Car Show at David Davis Manor and had a great time enjoying the cars, coffee, and conversation. I would love to join your group and be apart of the fun!
Scott Whitman <scotlandwhitman@gmail.com>
DAVID WATTERSON
Here's a little history on David
I had a mis-spent childhood. My brother and I pooled our summer job money and would buy a car we thought we could fix up or detail well and sell and then buy another. We did a lot of MGs, Triumphs and Volvos along with Ford, Chevy and and a Nash Metro or two. I did this from about 1964 to about 1970. My brother got into the Datsun Z cars and I got married.
My wife and I had a couple of antique cars while we were married-a 1959 TR3 and a 1929 Ford Model A 2 door sedan- but never seemed to have enough time or money to do the hobby justice. I worked in printing from 1975-2009 and now work as a custodian for Unit 5.
I bought Leonard Lee's 72 MGB in september of 2015 and have been driving with a smile on my face ever since.
David Watterson < watterson@frontier.com  >