Steven and Rob, Welcome to the Illinois Flat Land British Car Club!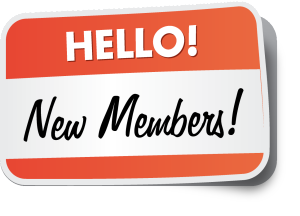 We are delighted that you have joined us and trust that the benefits of membership will exceed your expectations.  We have entered your contact information into our Event and Natter 'n Noggin databases so that you'll receive reminders for ALL of our activities.
Our representatives are receptive to new ideas and will be happy to
hear from you.  Don't hesitate to write!
GET TO KNOW OUR NEWEST MEMBERS!
Steven L. Crouse
I have two MG Midgets.  Mine is a '74 and I just picked up another one.  The seller claims it's a '73 or '74  but i doubt it as it has rubber bumpers and emission stuff on it.   I believe my '74 was last year of the split rear metal bumper, but the dash looks same.   The dash is all I need, then the rest of that car will be up for grabs for parts to others (once i get the year etc identified).  I'm 64 and leading my son and grandchildren into the project as my wife and i mostly reside in the Philippines.
Rob McDonald
I recently acquired a 1962 TR3A that is in desperate need of repair. It has spent the last 30 years in a mouse-filled barn and I want to get it up and running this spring/summer. I have worked on cars some but not much recently, beyond oil & spark plug changes. Restored a 1965 Mustang back in the early 80's with the help of my mechanic uncle. Looking forward to restoring the TR3 to it's original  glory.