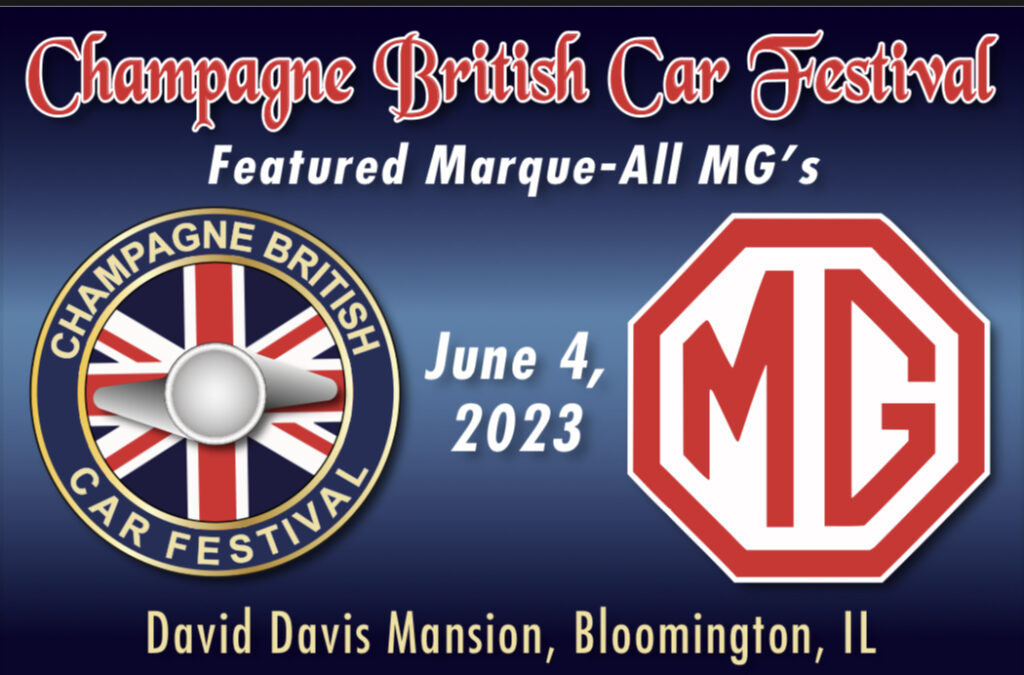 Champagne British Car Festival 2023 Celebrates its 32nd year in Central Illinois!
What's happening at the Champagne British Car Festival THIS YEAR?
Welcome Reception & Event Packet Pickup – Friday, June 2nd, 2023, 5:00 to 9:00 PM – Registered entrants "Start Your Engines" and your Festival weekend by joining us Friday evening, June 2nd for a Welcome Reception, sponsored by the Illinois Flat Land British Car Club (IFLBCC) at The Chateau Hotel and Conference Center
Self-Guided Rally to Historic Pontiac, Il – Saturday, June 3rd 2023 – 9:00 AM – The fun continues Saturday morning, June 3, with a self-guided rally to Historic Pontiac, IL where the city parking lot will be reserved for our use. City representatives will welcome us with information packets and souvenir Route 66 pin. Arrangements have been made with Pontiac's Tourism Department to provide us with special access to the Route 66 Hall of Fame exhibits & Museum and Pontiac-Oakland Automobile Museum. More Information
CBCF Banquet Celebrating 100 Years of MG – Saturday June 3rd, 2023 – 5:30 PM – The CBCF sit-down banquet will be held in the newly renovated Chateau Hotel and Conference Center's ballroom.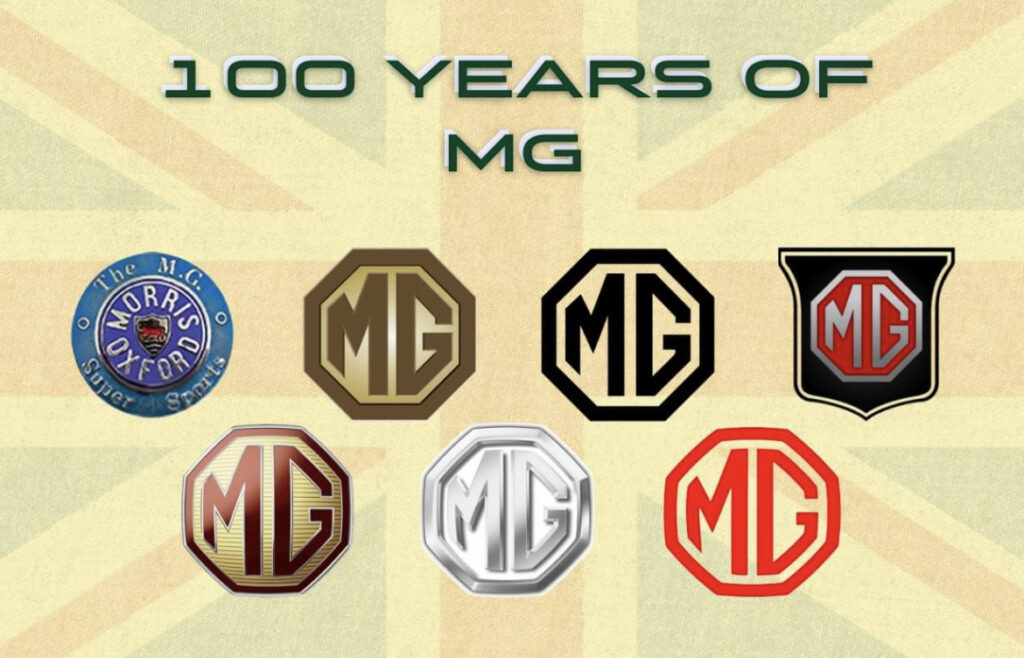 Saturday evening's banquet will feature this year's Honorary Chairman and Guest Speaker, John Twist. John Twist is the MG guru behind Michigan's University Motors who has helped countless people maintain, restore, and understand their MGs. He has run a successful shop, has an informative video series, and now is an international speaker. Twist was inducted into the British Sports Car Hall of Fame in 2017. More Information.
CBCF Car Show – Sunday June 4th, 2023 – 9:00 AM – 4:00 PM– The weekend culminates with the Champagne British Car Show on beautiful Clover Lawn of David Davis Mansion, Bloomington, IL. The David Davis Mansion provides a wonderful backdrop to display over 125 British cars at this popular annual event, organized by members of the Illinois Flat Land British Car Club. Along with the usual influx of MGs, Triumphs, and Austin-Healeys, other British marques on display include Jaguar, Bentley, Cobra, Morgan, Lotus, Mini and Rootes. The festival includes music, vendors, food and beverage options, tables and chairs to enjoy your meal and drinks. More Information.
ALL MG cars get the Featured Marque spotlight at this year's Champagne British Car Festival
In keeping with the show's recognition of 100 Years of MG, CBCF is hosting John Twist, nationally renowned MG mechanic and expert for a "Rolling Tech Session". In addition to owning and operating University Motors LTD since 1975, John has been performing his famous rolling Tech Sessions at MG-related events throughout the country for decades. While John is an MG expert, this event is open to and appropriate for the owner of any British car as the mechanical systems are generally identical.
This year, Redbird Catering will be adding a British favorite, Fish & Chips, to their typical menu. Gramma Nanna's will also be on hand with delicious cookies, ice cream, shakes and floats.
The Festival's car show is open to the public from 10:00 AM and holds its awards ceremony at 2:30 PM on Sunday, June 4th, 2023.  More Information.
Awards – All registered vehicles will be entered into one of 21 marque specific classes Voting will be a "Popular Vote" by registered participants. The total number of Class awards will be based on the number of cars pre-registered.
Additional Details can be found at these links:
As with most car shows, the enthusiasts who volunteer their time and  efforts have made the CBCF what it is today. The Champagne British Car Festival has become an annual event for many British car enthusiasts in the Midwest since 1991.
NEED TO REACH US?
Jim Broach Co-Chair:           [email protected]
Brian Davis Co-Chair:           [email protected]
Alan Kleinschmidt Co-Chair         [email protected]
Kym Hodge, Event Registrar    [email protected]