Beautiful Clover Lawn at David Davis Mansion in Bloomington, IL is the site of the 32nd Annual Champagne British Car Show, Sunday, June 4, 2023.
The entire grounds will be festooned with colorful Union Jacks and manufacturer's flags, including such venerable British marques as MG, Triumph, Jaguar and Austin Healey. ALL MG cars are the featured marque for 2023.
The Sunday Car Show is free to spectators, but suggested donations of $5.00 to benefit the David Davis Mansion Foundation are encouraged.
For 2023 the Champagne British Car Festival's Car Show will return to traditional multi-marque voting and class based awards!
All registered vehicles will be entered into one of 21 marque specific classes. Voting will be a "Popular Vote" by registered participants. The total number of Class awards will be based on the number of pre-registered cars. The Best of Show award is presented to the car selected as the best among this year's registered entrants. The People's Choice award is voted on by show spectators (General Public).
Sunday's Schedule
8:30 AM | Early Bird Breakfast– Pre-registered and planning to arrive at David Davis Mansion for the Car Show early? Our food vendor, Redbird Catering, will be on the grounds by 8:30 AM with a menu of biscuits & gravy, a breakfast sandwich, pastries, coffee and water.
9:00 AM – 12:00 PM | Car Show Registration open at David Davis Mansion
The David Davis Mansion provides a historic backdrop to display over 125 classic British cars. Music, food and beverage vendors will enhance your experience. Tables and chairs will be available.
10:00 AM – 3:30 PM | All-British Car Show– The Festival's car show is open to the public from 10:00 am and holds its awards ceremony at 2:30 pm on Sunday, June 4th, 2023. The public are encouraged to provide $5.00 donations to the David Davis Mansion
10:00 AM – 2:30 PM | Rolling Tech Session with John Twist In keeping with the show's recognition of 100 Years of MG, CBCF is hosting John Twist, nationally renowned MG mechanic and expert for a "Rolling Tech Session"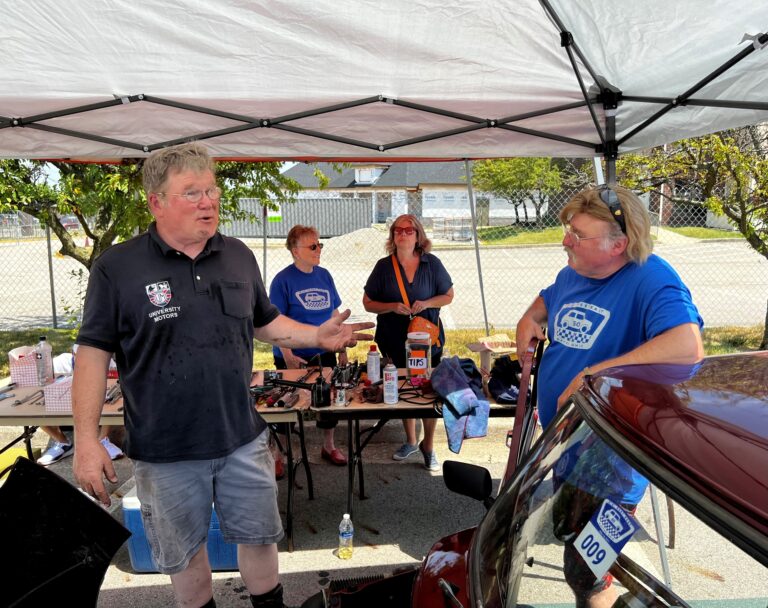 In addition to owning and operating University Motors LTD since 1975, John has been performing his famous rolling Tech Sessions at MG-related events throughout the country for decades. While John is an MG expert, this event is open to and appropriate for the owner of any British car as the mechanical systems are generally identical.
1:00 PM| Award balloting closes
2:30 PM | Awards ceremony – The day concludes with an awards ceremony for the very best cars and vehicles as voted by "Registrant" popular vote.
4:00 PM | Mansion grounds close
For more information, visit www.cbcf-bloomington.com  or the IFLBCC Facebook Event – Click Here
The CBCF receives significant financial and social media support from the Bloomington-Normal Area Convention and Visitors Bureau each year. Our Festival wouldn't be the same without them.