IFLBCC's 3rd Annual Harvest Days Cruise-in & Picnic to be published in the November issued of British Marque Car Club News. By Brian Davis
Temperatures were inching their way down into the mid-fifties and the leaves were starting to turn brilliant red, yellow and orange as the Illinois Flat Land British Car Club members gathered for their 3rd Annual Harvest Days Cruise-in & Picnic.
Each year the Club sponsors the cookout at the Sugar Grove Nature Center's (SGNC) firepit and pavilion. Alan Kleinschmidt made all of the arrangements and somehow even managed to reserve a perfect evening for sitting around the blazing oak fire.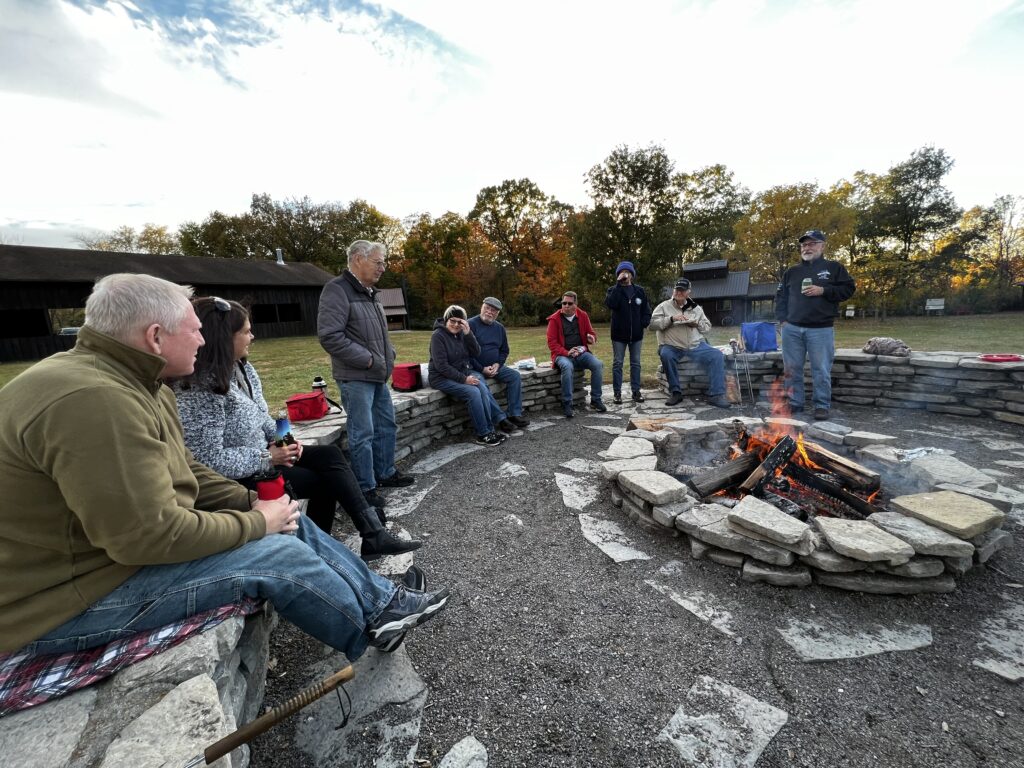 The SGNC is in a beautiful sugar grove, near Funks Grove, IL, off historic Route 66. The Grounds, Trails, and Imagination Grove are open daily from dawn until dusk, as are the Picnic Shelter, Corn Crib, and Privies.
The Flatlander's arrived around 4:00 in a nice collection of LBCs including MGBs, Jaguars, an Aston Martin and a Mini. Alan already had the firepit blazing as folks started catching up and finding seats on the stone ring that borders the firepit.
Everyone brought their favorite cookout goodies and plenty to share. Jane Chamberlain came prepared with a "boxed beverage" and Denny Elimon provided all of the Smore's fixings.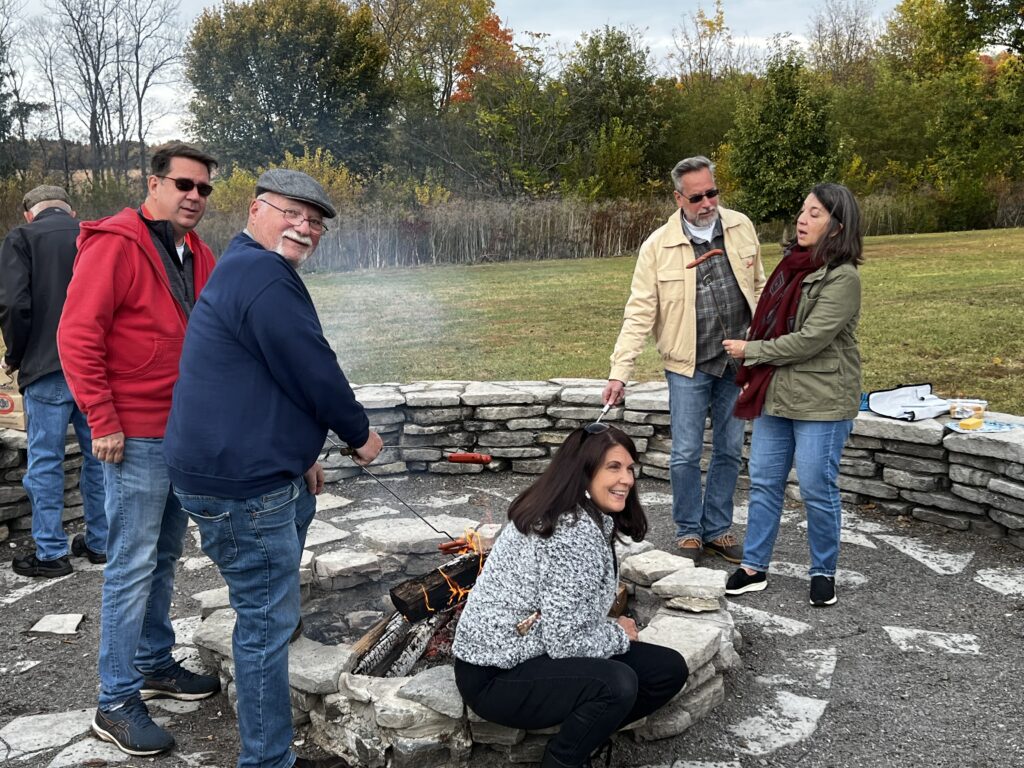 As the fire started to die down around 7:00 we made our plans to meet again in a couple of weeks for the 8th Annual Halloween "Mystery" Cruise on Saturday, October 29. This year we'll be visiting Haynes on Main, 108 S. Main St., Mackinaw, IL for lunch. The group will also caravan to the Mackinaw Valley Vineyard for a glass of wine and excellent views from the veranda. Along the way, that MYSTERIOUS private collection they do NOT want to miss!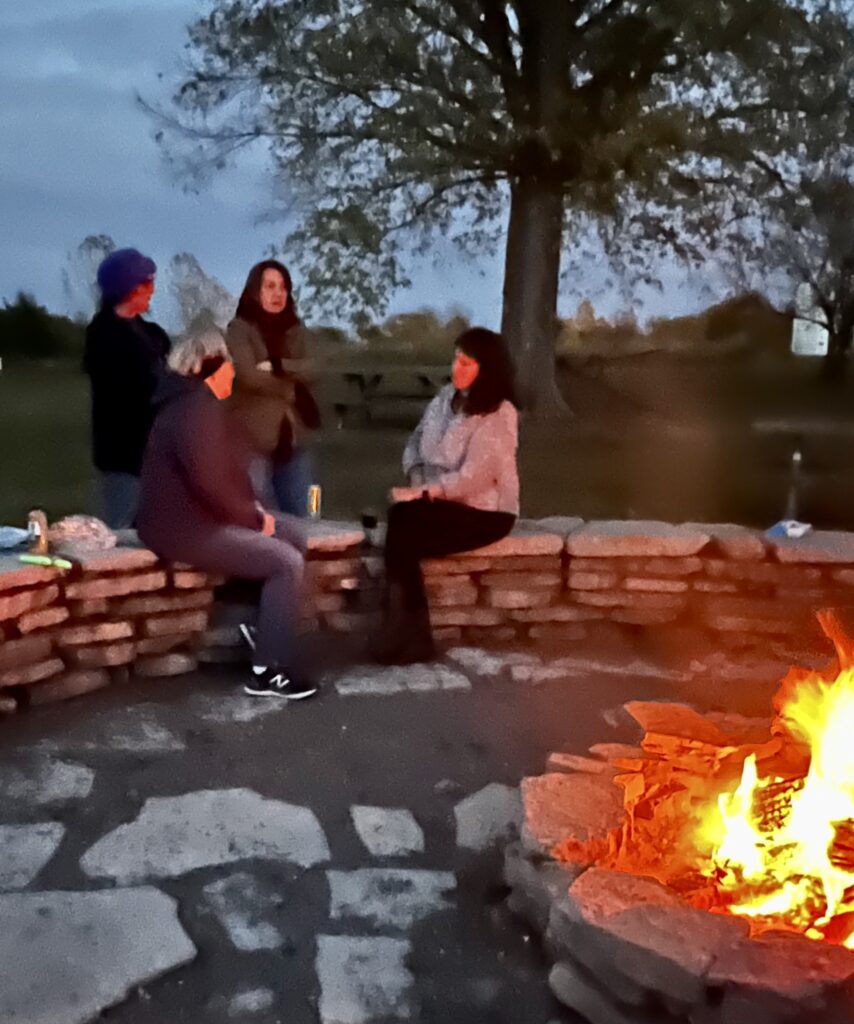 Upcoming Events
October 29 – 8th Annual Halloween Cruise. Details at https://iflbcc.club/schedule-of-events/
November 8 – IFLBCC Natter 'n Noggin. Details at https://iflbcc.club/schedule-of-events/