Co-Sponsored by the Illinois Flatland British Car Club. This indoor multi-club car show will showcase cars from all of Central Illinois' clubs. The event will feature cars for sale, a swap meet, bands, food, drawings and much more.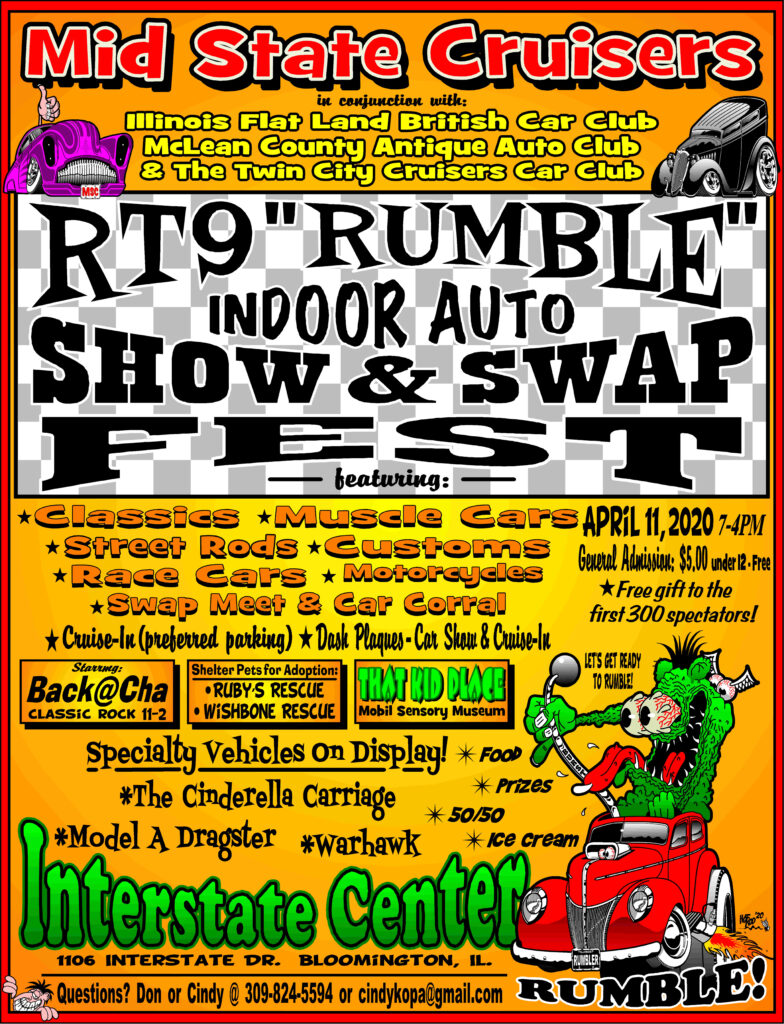 Flatlander's will have slots for 10 to 14 cars. This is by invitation and there is no individual member charge to participate.
The IFLBCC will have a booth available to promote our club and the upcoming CBCF British car show.
More details will be announced by email and at Natter 'n Noggins