Dave Young, David Martin and Tom Viskniskki, Welcome to the Illinois Flat Land British Car Club!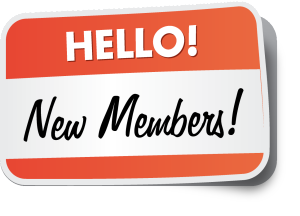 We are delighted that you have joined us and trust that the benefits of membership will exceed your expectations.  We have entered your contact information into our Event and Natter 'n Noggin databases so that you'll receive reminders for ALL of our activities.
Our representatives are receptive to new ideas and will be happy to
hear from you.  Don't hesitate to write!
GET TO KNOW OUR NEWEST MEMBERS!
Dave Martin –
Dave recently purchased a 1976 MGB roadster. He's currently working on it in the garage at home, as it needed shocks and had a dead short in the dreaded green circuit that he's still trying to sort out. He recently retired from Caterpillar and is a musician on the weekends playing in working bands. His wife Bobbie and he are located in Peoria Il.
Dave Young –
I'm Dave Young in Springfield, Illinois.  I ran an import auto repair shop for 25 years in Springfield.  Have had many British cars..  I own a 1974 MGB,  a 67 Austin Mini Traveller.  A '66 Midget.  Also have parts of a BSA – A10.  I'm 70 but still love British cars.
History: Art Director for Metal Decor, Started and had The Metric Wrench  -about 20 years, (Import auto repair shop)  Worked at Fehring Iron Works a few years – had a stroke and retired..  Still play with cars and motorcycles.  Am the Chief of Tech for the Vintage Sports Car Association based in Michigan.
Tom Viskniskki – 
Tom's been in the British Car in hobby for over 30 years,.  He currently owns  a 1963 JaguarXKE coupe and 1954 Jaguar XK120 dhc.  He lives in Peoria Illinois.