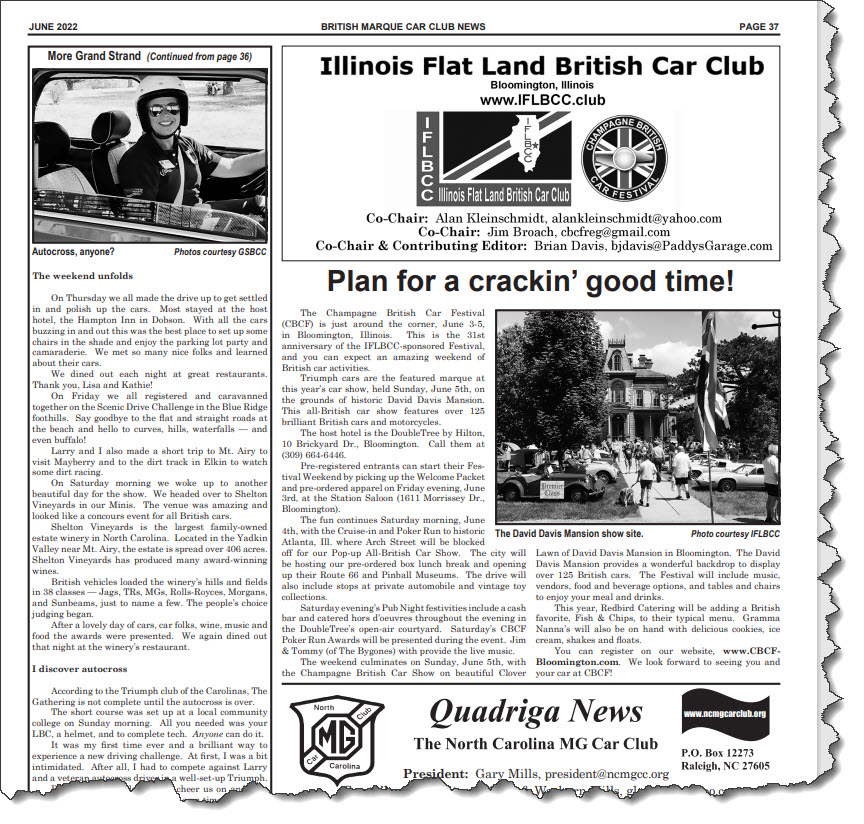 Watch your mailbox or inbox for the June edition of the British Marque Car Club News.
The Illinois Flat Land British Car Club ( www.IFLBCC.club ) is now a Participating Member.
We'll be doing a follow-up story on the CBCF in the July edition as well as some new stories on our event at the Highland Games and other event successes by our members.
Do YOU have a story to tell? Drop me a line at [email protected] and you may see your name in print!